Keith Valley Videos
---





The Vaquero Lace - by Keith Valley Saddle Co. from Keith Valley on Vimeo.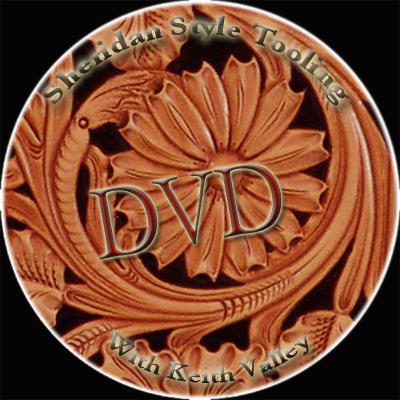 This Sheridan Style program takes you through a detailed step by step of Valleys' Sheridan Style techniques. Also included is a copy of the tooling pattern designed for this video.
contact us to receive your pattern
---
---
---
What are folks saying about this instructional DVD?
Dear Mr. Valley,
Thank you very much for your floral tooling DVD. I am really finding it invaluable in the process of learning to flower tool. Although I still have a very long way to go, I am beginning to produce some tooling that is getting closer to what I am trying to achieve, and the whole process is becoming more enjoyable than it is stressful. I have attached a photo of a small piece I tooled yesterday. It is a cinch leather front piece and the flower is about 1-1/2" in diameter.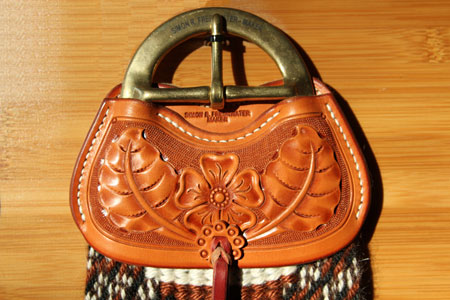 Thanks again and all the best. Yours Sincerely,
S. Freshwater - Australia
---
Great DVD!
A great tutorial thank you.
Do other DVDs please.
thank you !
from Gary
London, England - UK
---
I just wanted to say thanks again for you're DVD.
Each time I watch it I learn a little more.
I'm still doing at 100% size.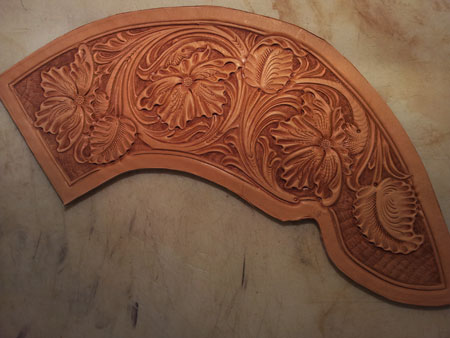 Manning - Texas USA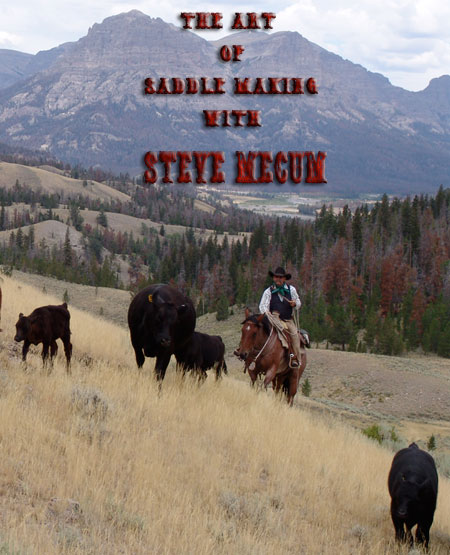 DVD's are shipped ONLY within contental USA.
Beyond the borders this program is available
for purchase or rental
on Vimeo streaming services only.
currently physical DVD's are out of stock
please email us to order your set.
This series of Video's (6 averaging 1 hour 30 min each) is a detailed step by step demonstation of Steve Mecums' artistic saddle making techniques.

VIDEO 1
VIDEO 2
VIDEO 3
VIDEO 4
VIDEO 5
VIDEO 6


Steve Mecum received the 2006 Saddle maker of the year award from the Academy of Western Artists.

"For more than thirty years now, I've lived around the Crowheart, Wyoming area. In those years, I've guided people from all over the world through the Wyoming high country, cowboyed in the foothills and prairies and started between 700-800 young hourses in the process," Mecum relates.

"These experiences have, out of necessity, sparked a keen interest in the tools of the trade, the foremost being the saddle and how to build it better, stronger, more comfortable for the horse and rider as well as pleasing to the eye.

"In 1986, Bob Douglas of Sheridan, Wyoming, taught me to build saddles. Since the early 1980's, 80 percent of my income has been from the saddle business. I have always appreciated smooth, clean work and while my carving is largely self-taught, I have been influenced by Don King and with much appreciated advice from Chas Weldon and DaleHarwood," he said.

He was invited by Jeremiah Watt to display a saddle at the 1994 Cowboy Poetry Gathering in Elko, Nevada. In 1996, he was nominated for "Outstanding Excellence in the Western Arts" for the Will Rogers Cowboy Awards by the Academy of Western Artists.

In 1997, he was again invited to display a saddle at Elko and his work was voted third place in the "Best of Show," behind Dale Harwood and Chuck Stormes. In 1999, he received the "Best of Show" award at the 13th Annual Trappings of Texas show in Alpine.

"In 2001, it was a real privilege for me to be voted into the TCAA by artists whose work I've admired for years and whose mission statement is a very worthy one."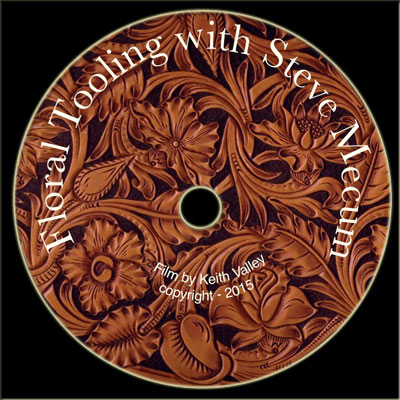 Its like looking over his shoulder as
Steve Mecum shares toolig points as he uses various tools.
about 30 minute DVD run time
Floral Tooling with Steve Mecum from Keith Valley on Vimeo.
---
---