Custom Engraved Fine Silver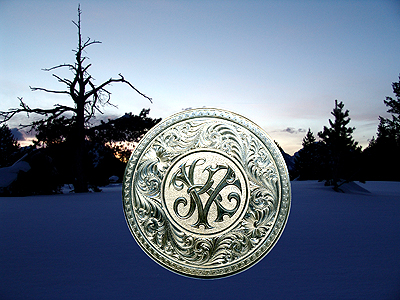 Custom Saddle Trimings masterfully designed and created using fine silver and gold.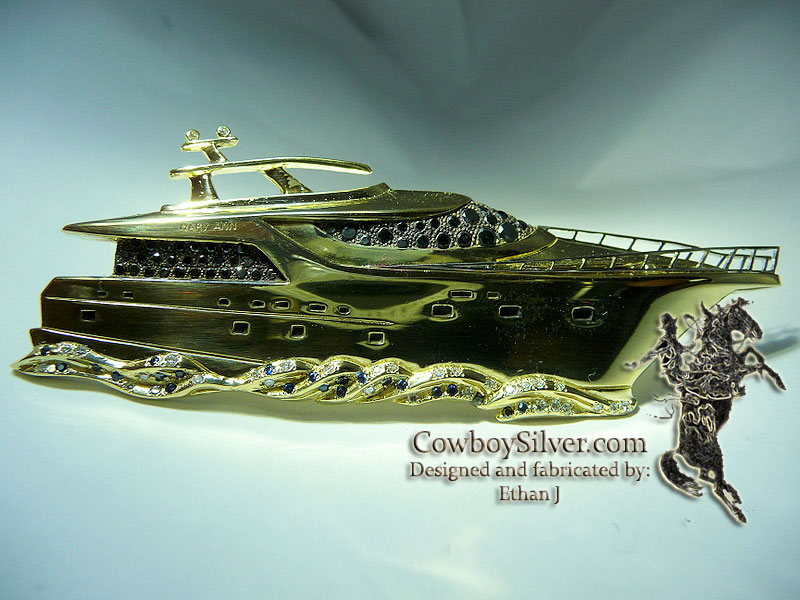 Solid Gold and Fine Silver buckles.
Sporting hand engravings with supurb detail. diamonds with bright clarity embeded into the art.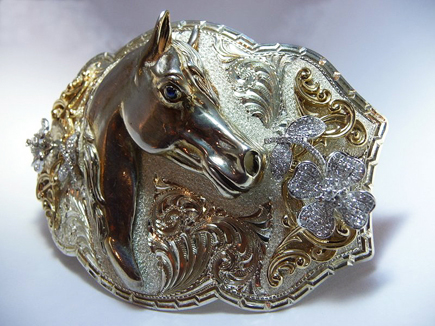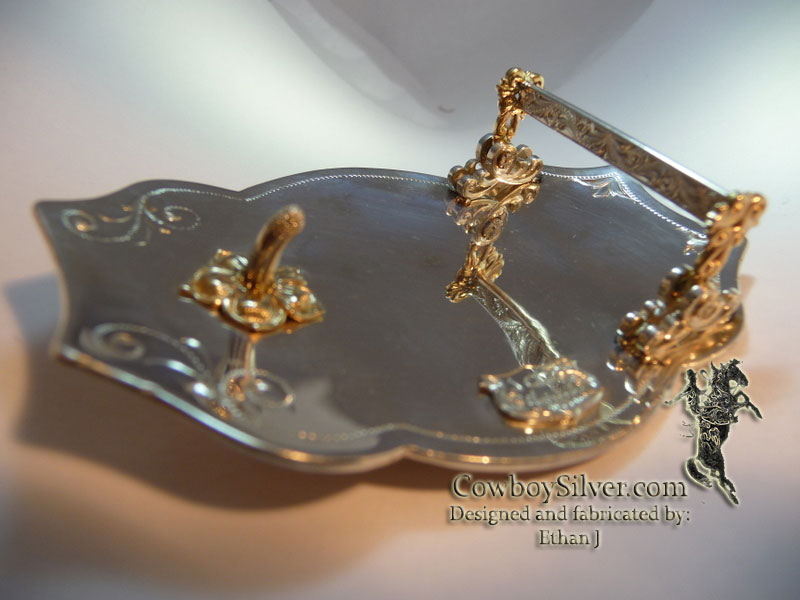 Solid fine Silver. Sporting hand engraved with superb detail.



Custom Solid Fine Silver Bracelets great Silver accessory

To see how a master piece is created, we have posted this following video showing the creation of the above solid sterling silver bracelet.



If you are looking for truly personalized custom trimmings, look at the detailed engraving of the KV Concho bellow.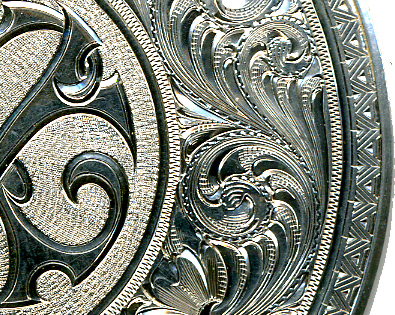 The border itself shows the never ending detail possibilities - the border on this peice is a K holding an A (between the K prongs) and a V between each K. There are 72 intial sets on this concha's border.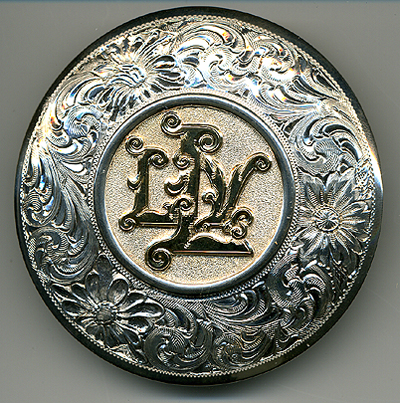 Heavy gauged silver with solid gold initials. Not like the trend of large production that produce thin tin layered items.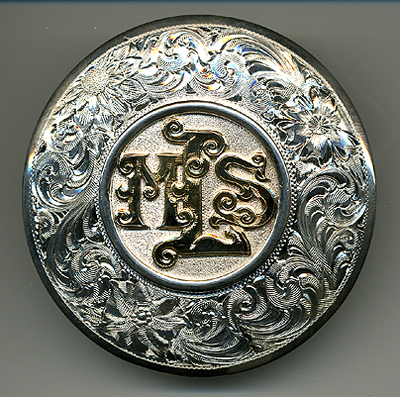 The above two conchos were made by artist Dave Alderson, matching custom saddle orders produced by Keith Valley. These two conchas are of solid 16 gauge Sterling Silver with solid gold initials.

We also make custom belts